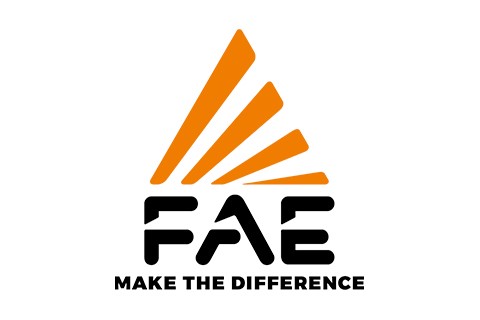 Company Description
ABOUT FAE
FAE specializes in the design and manufacturing of premium quality mulching heads, land clearing equipment and road construction equipment. FAE forestry mulcher systems are designed to provide lowest operational cost and highest productivity.
As a customer driven company with strong engineering capabilities, FAE thrives on the design and continuous improvement of forestry / Land Clearing and road equipment.
HISTORY
FAE began in 1989 when a small group of professionals with extensive experience in the forestry industry teamed up to create a leading engineering design, with quality orientation, low cost operation and high productivity.
Currently, FAE has been in manufacturing for over 30 years. FAE is the largest and most recognized brand in the world for mulching and road construction heads. Also, FAE is known for being the first to design a smooth rotor system that only allows one tooth at a time to make contact with the cutting surface. FAE attachments have a history of completing each project on time and on budget.
OUR NORTH AMERICA HEADQUARTERS
FAE USA Inc. is the North American headquarters of the FAE Group.
Located in Flowery Branch / Atlanta, GA. FAE has a 35,000ft² warehouse, 5,000ft² office, and a large 8 acre lot. At this location, FAE provides equipment, parts, service, product support, training, sales and marketing to North, Central and South Americas. The company is led by CEO Giorgio Carera with a team of highly qualified professionals. FAE is customer oriented with its leading objective to provide the absolute best service in the industry.
THE FULL LINE OF FAE EQUIPMENT INCLUDES;
LAND CLEARING EQUIPMENT
Skid Steer and Excavator Mulching Heads
Skid Steer Rock Crushers
PTO tractor mounted Mulching Heads
Stump Grinders
Prime Move Heads up to 600 HP Prime Movers
Tractor Mounted Forestry Tillers
Self-Propelled Track Mulchers 160 HP; 275 HP; 475 HP; 600 HP
ROAD CONSTRUCTION EQUIPMENT
Soil Stabilizers
Rock crushers
Asphalt Grinders
Multipurpose
Excavator Mounted Rock Grinder
Categories
Equipment

Equipment
Agricultural Equipment

Hay

Land Clearing
To Top